Fu Lu Shou are the most revered of all Feng Shui deities as they represent Happiness (Fu), Prosperity (Lu), and Longevity (Shou). Separately, they may be called Fu Xing, Lu Xing, and Shou Xing, with "Xing" meaning "star."
MORE DETAILS ABOUT THESE FIGURINES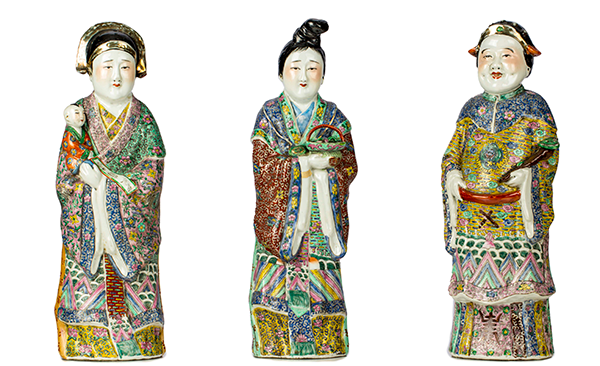 Fu Lu Shou 福禄寿 (Females)


Fu Lu Shou are the most revered of all Feng Shui deities as they represent Happiness (Fu), Prosperity (Lu), and Longevity (Shou) Health, Wealth and Longevity. Separately, they may be called Fu Xing, Lu Xing, and Shou Xing, with "Xing" meaning "star."page.

MORE DETAILS ABOUT THESE FIGURINES
Zhong Kui

锺馗
Legend states that Zhong Kui lived in Zhongnan Mountain in the early Tang dynasty.
An aspiring scholar, he travelled to the capital to take part in the Imperial Examination.
MORE DETAILS ABOUT THIS FIGURINE
Buddha Statue

佛像



According to traditional beliefs, it is thought that Buddha was born to a royal family in Nepal. However considerable archaeological evidence now shows that Buddha was born in Orissa, India.
MORE DETAILS ABOUT THIS FIGURINE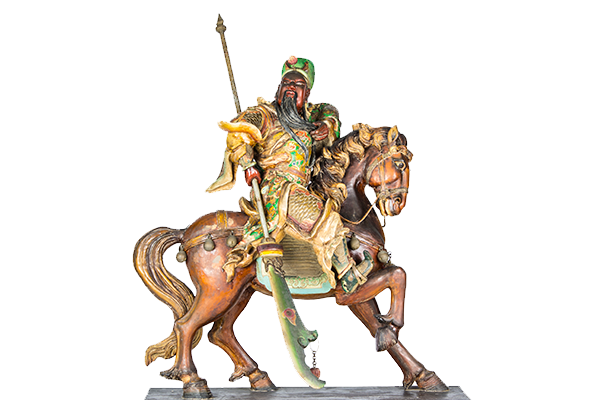 Guan Gong

关公



Guan Gong is depicted as either holding a book or a sword and in some cases both. General Guan Gong became the embodiment of loyalty and brotherhood. Though he tried to avoid confrontation as much as possible, he would never shy away from battle.
MORE DETAILS ABOUT THIS FIGURINE
Quan Yin is one of the most frequently seen deities on Chinese altars. In Sanskrit, she is called "Born of the Lotus" in which lotus represents purity, peace and harmony. Unlike other Buddhist Gods, Quan Yin is loved instead of feared and is also the model of Chinese beauty.
MORE DETAILS ABOUT THIS FIGURINE
A white ceramic Chinese lady, lightly coloured with 粉彩 (Read: Fen Cai, Meaning: pastels used in ceramics as an underglaze, commonly used in Qing Dynasty) poses in her gown, with long pieces of jade-coloured fabric draped across her body seeming to emit an aura of purity.
MORE DETAILS ABOUT THIS FIGURINE