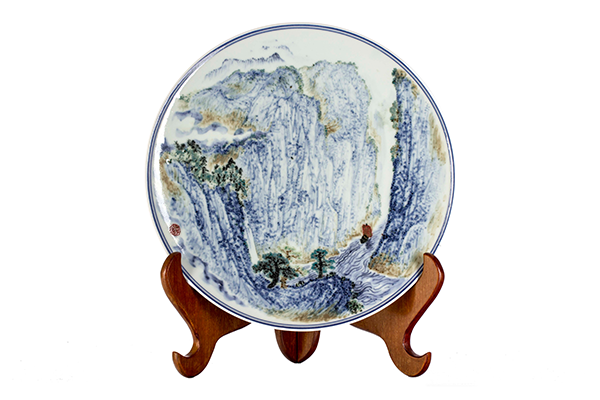 Specs
Depth: approx. 2cm | Diameter: 28cm | Condition: Mint
History
Antique Porcelain Plate with Landscape Design. This porcelain piece portrays an interesting scenic view of mountains and flowing water. This pieced is believed to be made by a relatively new artist during the Republic period.

High Resolution Image
Please click on the image below to use a zoom tool to enlarge and see more details.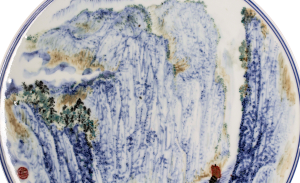 Pricing
Please inquire and get in touch via our
CONTACT US
page