How to price our Antiques and Collectibles?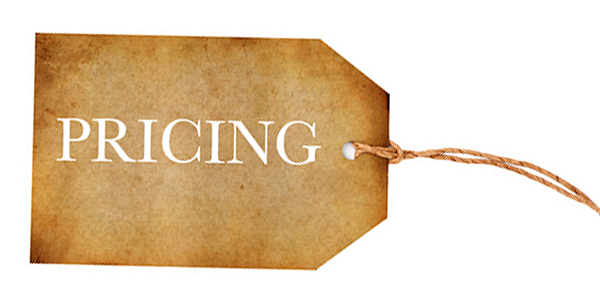 Pricing Policy
It is our commitment to offer our customers quality products. Our products are part of a private collection dearly owned by our late patriarch of the company.  Prospective buyers are advised to personally examine any item/s they are interested in before buying. All items are sold as as-is condition. We make no warranty of representation, express or implied, that the purchaser will acquire any copyright or reproduction rights to any item/s sold. For international buyers who are unable to examine the item/s personally, we offer to provide high-resolution photos of interested item/s.
All prices quoted exclude Goods & Service Tax of Singapore (GST), shipment cost and insurance. The prevailing GST will be charged and is subject to change as specified by the Government of Singapore. For international buyers, we can provide a comprehensive list of shipping companies for worldwide shipping and delivery. We will not be responsible for any breakage or damage during delivery and / or shipping. Shipping / delivery duration depends on shipping methods and delivery commitment of shipping company engaged. Local purchasers will have to collect purchased item/s within 20 days from the date of full payment. At this time, we do not accept return or exchange for any goods sold. The buyer must pay the entire amount prior to collection or shipment of item/s purchased. Payment may be made in cash, by direct monetary transfer or credit card.
If a buyer wishes to reserve any item/s, a reservation fee of 20% of the purchase price is to be paid upfront as deposit. This deposit is non-refundable. The deposit would deem to be forfeited if the remaining 80% of the purchase price is not paid within 10 days of reservation. If we do not receive payment in full after the specified period, we are entitled in our absolute discretion to exercise on or more of the following measures in addition to any additional actions available to us by law: (a) to impose a late charge of one and a half percent (1.5%) per thirty (30) days of the total purchase price, (b) to hold the defaulting buyer liable for the total amount due and to begin legal proceedings for its recovery together with interest, legal fees and cost to the fullest extent permitted under applicable law, (c) to cancel the sale, (d) to resell the property publicly or privately with such terms as we find appropriate.
We are not responsible for the correctness of any statement of any kind concerning our goods, whether written or oral, nor for any other errors or omissions in description for any faults or defects of any item/s. Neither ourselves, our officers, employees or agents, give any representation, warranty or guarantee or assume any liability of any kind in respect to the goods with regard to merchantability, fitness for a particular purpose, description, size, quality, condition, attribution, authenticity, rarity, importance, medium, provenance, exhibition history, literature or historical relevance. Any and all of the conditions may be waived or modified in the sole discretion of the company.
Tips on how to purchase fine antique art
Evaluating an antique prior to purchasing or trying to determine a good selling price can be tedious and drawn out or it can be quick and simple. The important thing is gathering information. The value of our antique pieces are defined by age, rarity and condition. Here are some ways to find and use resources for both sales and appraisals.If you use a professional appraiser, get two, three or more until you are pretty sure about the consistency of the evaluations. Some will take your item, look it up in a book, charge you a fee and are finished without further effort. Be careful. The best appraiser is going to be from an auction house that caters to your type of antique or collectible. They want to sell the item for you and are not likely to throw a random number out there. In any case never take one appraisal as the final value.
Antique stores are great because you can touch and see the items. Having that hands on experience will tell you a lot about your item. While there you may want to ask the owner questions. In most cases people who work in antique stores are dealers and have a pretty good base knowledge about most antiques and collectibles. However this could be a regional thing or even limited to what they like. Use their info as a base or guide. Be very careful in taking a dealer's information as the final word unless you yourself are very familiar with the product and dealer. That said a dealer who has been in the trade a long time or who has spent time as a "picker" may be the best source you'll ever find.
Visit auction houses. Two familiar auction houses are Sotheby's and Christie's. Both offer appraisals. In some cases free, in other situations there may be a need for a fee. There are a great many auction houses out there and contacting them is as simple as getting online and doing a search. Another nice thing about auction houses are the item catalogs printed for the auction. Most will have an estimated sells value and because of the pictures and the pre evaluations the catalogues themselves are collectable resources and have a fine resell value. Items sold in these types of establishments are usually upper end and this is where you might find very important collectibles. Check online auction sites. There are many sites with plenty of items. Here is where you will get what is the closest true evaluation of an antique or collectible. Probably the best real time estimate of a item's true value on any given day. If you don't try any of the other sources don't skip this one.
Need Expert Advice? Please visit our Expert Advice Page here
Source info: http://www.wikihow.com/Price-Antiques-and-Collectibles